ABOUT TEQTON
- AND WHAT WE CAN DO
At Teqton, we specialize in consulting, calculation and execution of all types of concrete floors.
And at Teqton, we definitely also have a concrete floor that matches your wishes and needs.
We work in both floor renovations and new construction and have been active in the market for more than 35 years and have laid 1.000.000 m2 of floors.
THE STORY OF TEQTON 
In 1987, I.P. Gulvteknik A / S formed. IP stood for interpares, which was the purchasing organization for the timber merchants. The company was owned equally by interpares A / S and Deutsche Flächen Tecknik GmbH (DFT). Sales were helped along the way by the many local lumber merchants.
In 1994, Interpares decided that they did not want to be a contractor and they sold half of their company to DFT. In 1998, DFT was bought by RINOL AG and ip gulvteknik changed its name to RINOL Skandinavien A / S, with an office in Galten.
In 2006, RINOL AG went into receivership and RINOL Scandinavia was bought out of the group by our director Julius Olsen.
We changed our name to Teqton, which was a well-considered decision, chosen and created from:
TEQ stands for TEQNIK
Q for Quality
TON for the danish word for concrete "beton".
And the Tectons were a Greek group of people who conquered new new areas, just as TEQTON opens new markets. Tectons translated into ancient Greek: arkitektones, which form the basis of architecture.
WORLD PLAN PROJECTS
Immediately after the name change to Teqton, we opened sales offices in the Scandinavian countries; TEQTON Iceland ehf, TEQTON sweden AB, TEQTON Finland OY, TEQTON Norway AS, TEQTON Inc. and TEQTON Danmark A / S
In all countries, we work with the leading industrial flooring suppliers and manufacturers in Europe, where we can also solve projects. Teqton has projects throughout Scandinavia - which are still solved by our departments in Denmark, Iceland, Norway, Sweden and Finland.
TEQTON TODAY 
Teqton currently has approx. 30-40 travel fitters who with specially built laser-equipped machines produce superplane joint-free floors with super strength.
We are specialists in floors for:
VNA - Very Narrow All trucks - JF. DIN 15185
Autostores - super flattness
Crane bearings -
Roll bookshelf bearings
In Teqton we produce approx. 500,000 m2 of industrial floors per year and has delivered more than 15 million m2 since our inception in 1987.
KNOW-HOW AND KNOWLEDGE SHARING 
Are you facing a new construction project? Join us for advice - and preferably early in the process.
We are happy to tell you more about our products and your options - and we promise to listen to your ideas, wishes and needs. Only then can we advise and guide you in relation to the most optimal flooring solutions from Teqton for your construction.
We have extensive experience with, for example, office buildings, production buildings, warehouses and larger store solutions in several countries - and this helps to make us a good sparring partner.
MEET OUR EMPLOYEES
Our skilled employees help to create good references and happy customers.
You can see the team behind Teqton here.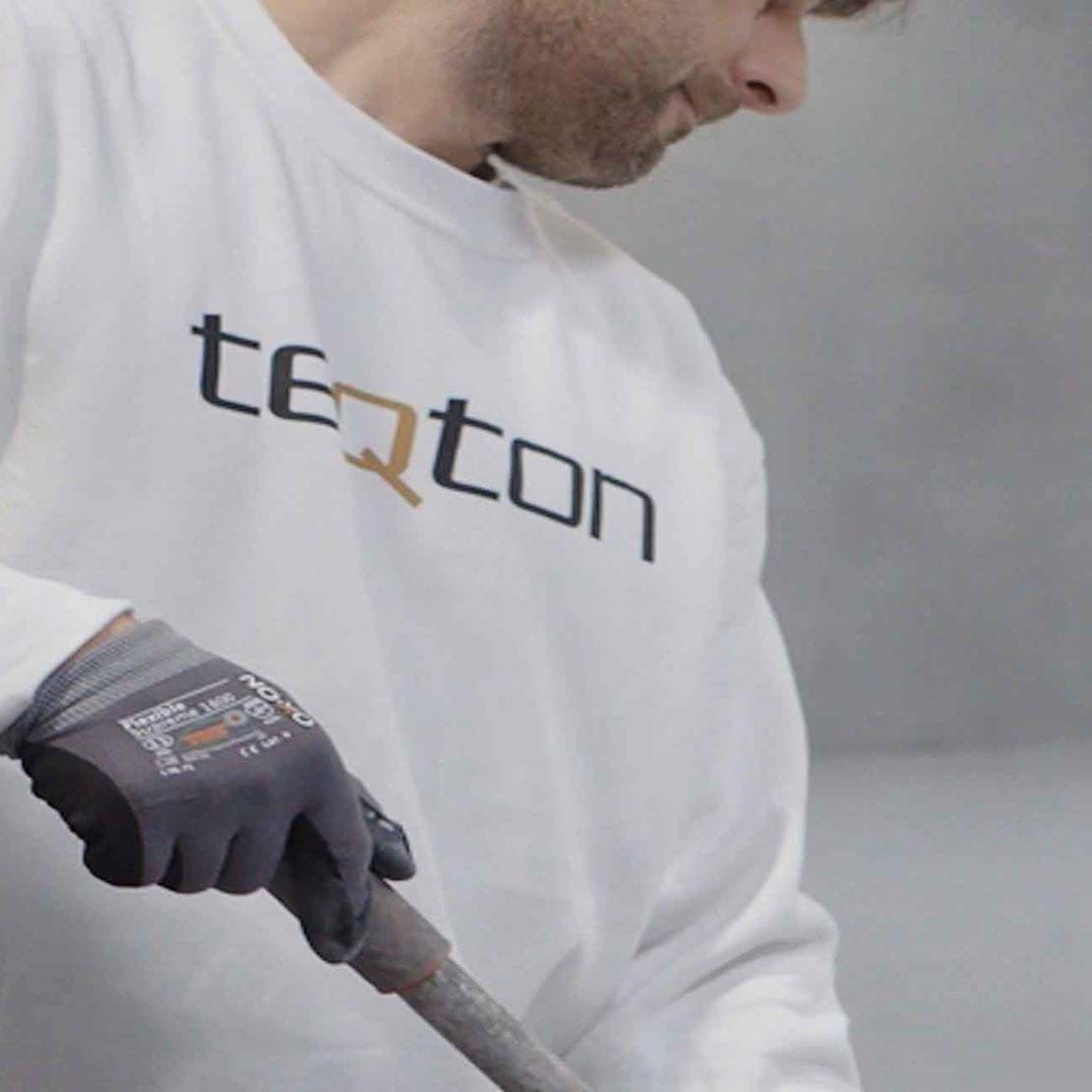 TEQTON
Kristensmindevej 2,
4250 Fuglebjerg